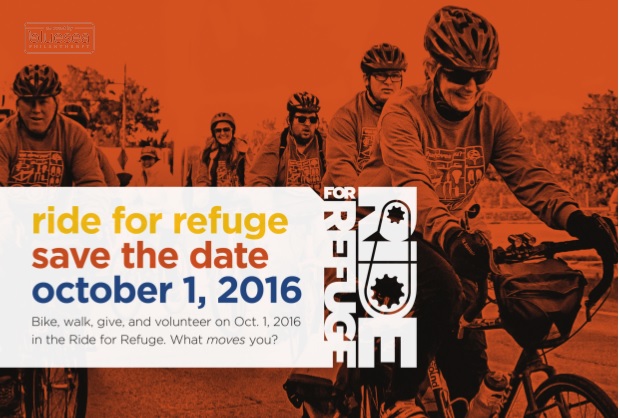 We believe riding our bikes (or walking) can change the world.
Join us on Saturday, October 1, 2016 for this year's Ride for Refuge. This event provides each participant the chance to:
-Ride up to 50 km
-Walk 5 km
-Fundraise much-needed money for The Lighthouse.
The Ride for Refuge is a family-friendly cycling and walking fundraiser that helps The Lighthouse raise money for displaced, vulnerable and exploited people in our communities.