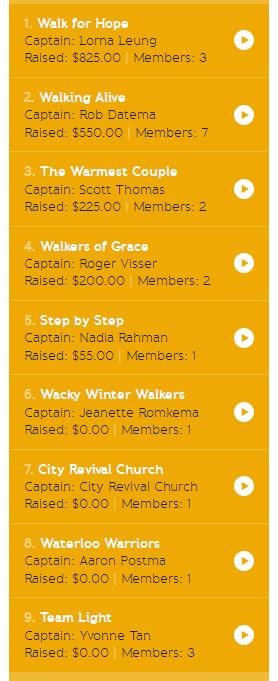 Only 22 days to go until WALK day!
Already with 9 teams and 22 walkers registered. You too can get in on the action.
Head to http://bit.ly/1yGhdTm and click Go Now >
Simply select the Scarborough location. Register with an existing account (if you are a returning WALKER) or create a new one. Start a team or join a team, it is easy to start raising funds!
Who will be #1 on our scoreboard this year?