Tabitha : February 19, 2016 4:00 pm :
Events
,
News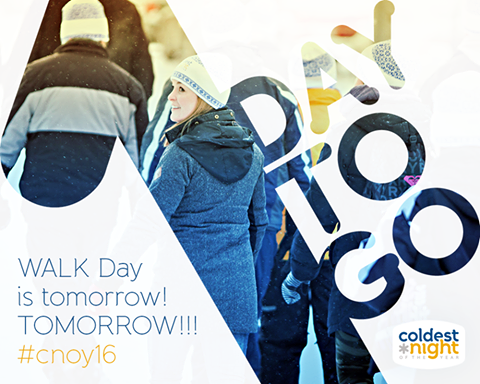 Tomorrow, over 15,000 Canadians in 6 time zones, from the Pacific to the Atlantic, mountains and prairies, cities and towns, in rain and snow, seniors and children, men and women – will walk. Together. Because no night is colder than one faced alone, abandoned, and unloved – we walk to bring hope, and light to the darkness.
Click here to support The Lighthouse in Coldest Night of the Year.